Aumake – Mid Autum Fesitval Special Offer
Aumake are excited to share with our customers a special offer during this Mid Autumn Festival, so you can enjoy the company family and friends for dinner, while saving money at Chefs Gallery. When you purchase products to the value of $150 in any one of our Aumake stores, or online via our WeChat Miniapp, you will receive a Chefs Gallery Voucher, which entitles you to save 25% off  (up to $25) at any of the participating Chefs Gallery Restaurants.
This offer is valid until the 25/09/2022
Participating restaurants include:
Chefs Gallery Town Hall
Ground Floor, Shop 12/501, George Street, Sydney, NSW 2000
Chefs Gallery Macquarie
407 Herring Road, Macquarie Park, NSW 2113
How does it work?
Simply make purchase in any of our Aumake Stores at, Burwood, Chatswood, or Market City, and spend $150 (not including freight), to receive your dinning voucher.
The voucher is a print version and must be retained to submit at the restaurant when dinning. Each voucher has a unique code, and can only be used once.
If you have any problems, plase call Chefs Gallery on 0416 618 820, or contact the Aumake Customer service centre, using our WeChat QR Code.
Aumake Stores Addresses
Aumake Chatswood:64/427 Victoria Ave,Chatswood NSW
Aumake Market City:G5/683-689 George St Haymarket NSW
Aumake Burwood:Shop 34–35 Burwood Plaza, 50 Railway Parade,Burwood NSW
Terms and Conditions
Cannot be used in conjunction with any other offers.
Valid for dine in and take-away.
Not valid on all official Australian Public Holidays.
Not valid Father's Day
Aumake reserves the right to the final interpretation of this offer.
Aumake-中秋限定活动
 Aumake很高兴在中秋节期间向我们的客人推出限定活动,让您可以在中厨以折扣价与家人朋友共享晚餐。活动期间内,您在我们任意Aumake门店或线上商城消费满150澳币,即可收到一张中厨代金券。该劵可以帮您在参与活动的中厨门店享受75折(折扣金额25澳币封顶) 。
活动截止时间:25/09/2022
参与活动的中厨门店包括:
Chefs Gallery Town Hall (中厨Townhall店)
Ground Floor, Shop 12/501, George Street, Sydney, NSW 2000
Chefs Gallery Macquarie (中厨Macquarie店)
407 Herring Road, Macquarie Park, NSW 2113
如何获取以及使用?
在Aumake 各大门店(Burwood/Chatswood/Market City)消费满150澳币(不含运费)即可领取您的用餐抵用券。
该用餐抵用券是印刷版,必须随身携带并在餐厅出示该券。每张抵用券都有一个独特的兑换码,并且只能使用一次。
如果您有任何使用问题,请致电中厨0416618820 或者扫描我们的二维码联系澳卖客客服中心。
Aumake 门店地址
Aumake Chatswood:64/427 Victoria Ave,Chatswood NSW
Aumake Market City:G5/683-689 George St Haymarket NSW
Aumake Burwood:Shop 34–35 Burwood Plaza, 50 Railway Parade,Burwood NSW
活动条款
不能与任何其他优惠同时使用。
适用于堂食和外卖。
不适用于所有澳大利亚官方公共假期。
父亲节期间无效。
本活动最终解释权归Aumake所有


Aumake Mini App QR Code 小程序码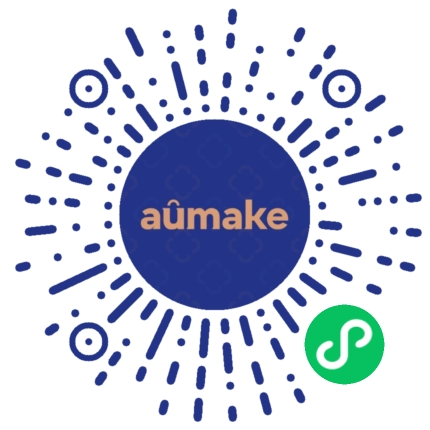 Aumake WeChat Customer Service